Contributing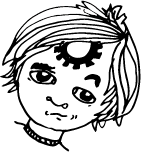 The IHM conference accepts submissions varying in scope of their contribution in the form of :
articles of 4 to 10 pages (excluding bibliography) presenting completed original works, not previously published elsewhere.
work in progress (extended abstract format),
demonstrations and artistic or industrial installations,
workshops
A call for participants is also in progress for the doctoral consortium.
Full papers and work in progress accepted at IHM 20•21 will be presented at the conference, published in HAL and referenced in the ACM Digital Library. The most outstanding ones will be published in extended version in the AFIHM's journal JIPS.
All submissions must represent significant contributions in the field of HCI and interaction design.
Summary of calls
Click on the call category to access the details.